We offer a full range of diagnostic and treatment options to promote and improve vascular health.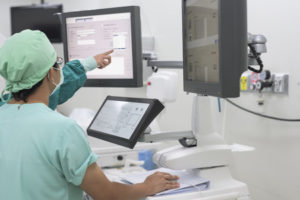 Aorto-iliac duplex to evaluate for aneurysm and stenosis
Extracranial carotid duplex
Peripheral venous duplex to evaluate for DVT and venous insufficiency (varicose veins)
Peripheral arterial duplex to evaluate for arterial insufficiency
Lower extremity bypass graft surveillance
Angiograms for peripheral vascular disease
Fistulograms
Venograms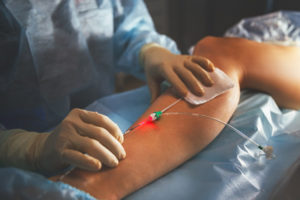 Peripheral Vascular Surgery
Minimally invasive peripheral arterial atherectomy and stenting
Lower extremity arterial bypass
Endovascular Aneurysm Repair (EVAR)
Carotid Endarterectomy
Renal Artery and SMA stenting for stenosis
Hemodialysis fistula creation
Peritoneal dialysis catheter placement
Inferior vena cava filter placement and removal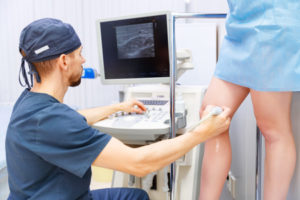 Minimially-invasive procedures offered in our office to address varicose veins
Ultrasound guided sclerotherapy
Varithena, endovenous microfoam sclerotherapy.
Varithena is a prescription medicine used to treat varicose veins caused by problems with the great saphenous vein (GSV) and other related veins in the leg's GSV system. Varithena improves symptoms related to or caused by varicose veins, and the appearance of varicose veins.
Sclerotherapy of spider veins
VenaSeal – only non-sclerosant, non-tumescent treatment available for treatment of venous insufficiency
Radiofrequency ablation
Quality Vascular Diagnostic Ultrasound

We are pleased to offer an array of diagnostic vascular ultrasound imaging services in a comfortable atmosphere. All exams are performed by an ARDMS registered vascular sonographer and interpreted by a board certified vascular surgeon.
We offer convenient scheduling options and handle the insurance authorizations, allowing you to focus on what is most important – your health.
Call us today to schedule your appointment!